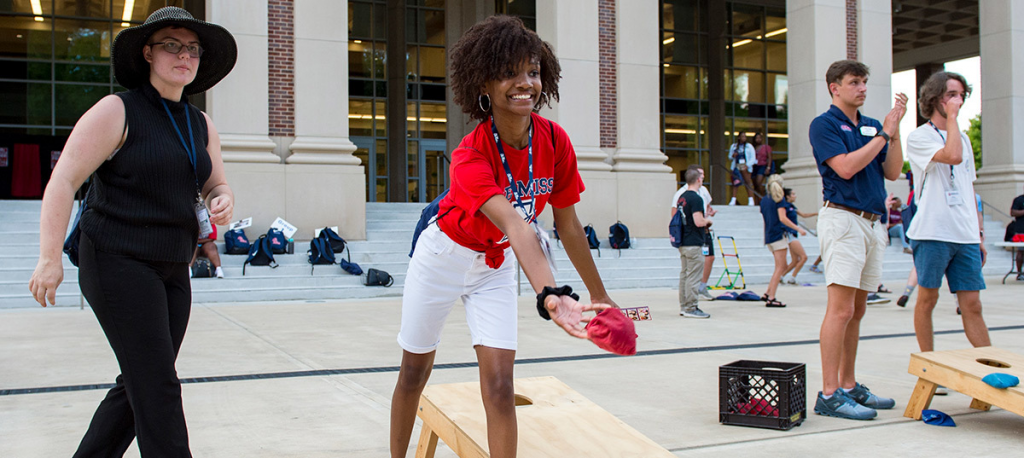 Incoming FASTrack student enjoying a game of cornhole during orientation!

FASTrack parent orientation is a hand raising event! Click here for more details about FASTrack Orientation.
Photo by Julie A. Glasco.
DSC08219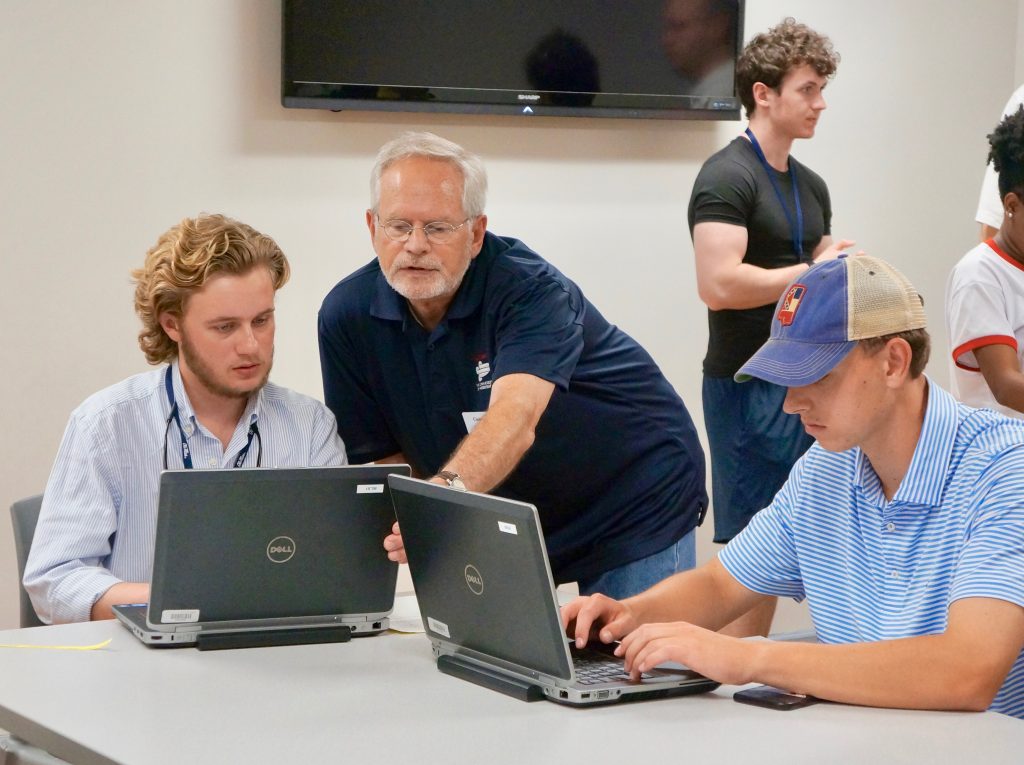 FASTrack Academic Mentor, Camp Best helping students register for classes during orientation.
Photo by Julie A. Glasco.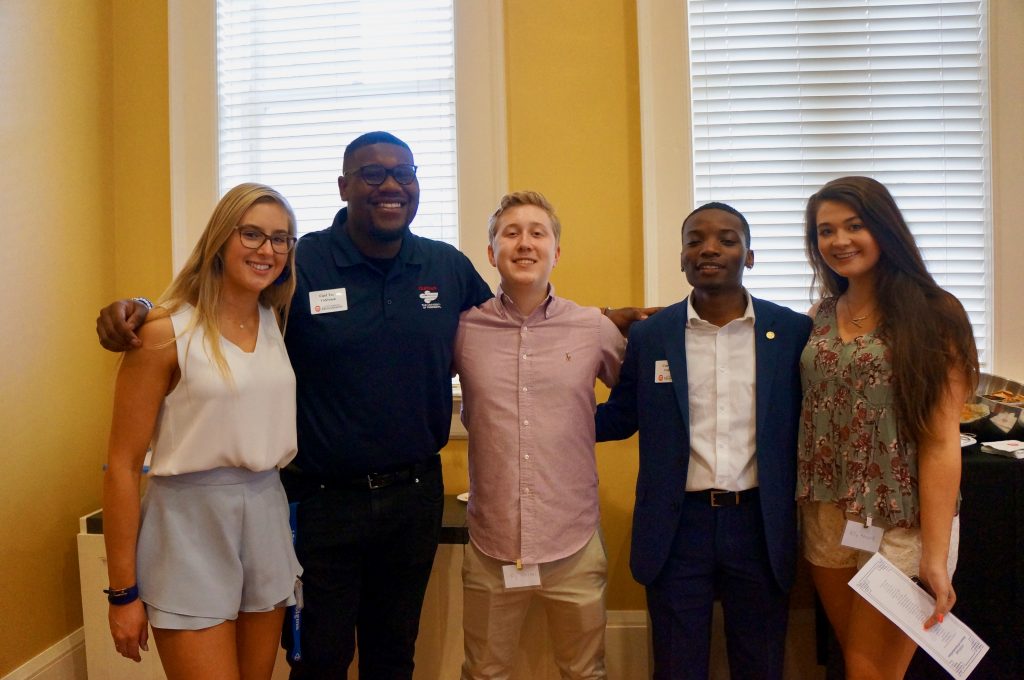 Are you interested in signing up for FASTrack? We still have a few spaces available so apply today!
Photo by Julie A. Glasco.
DSC06914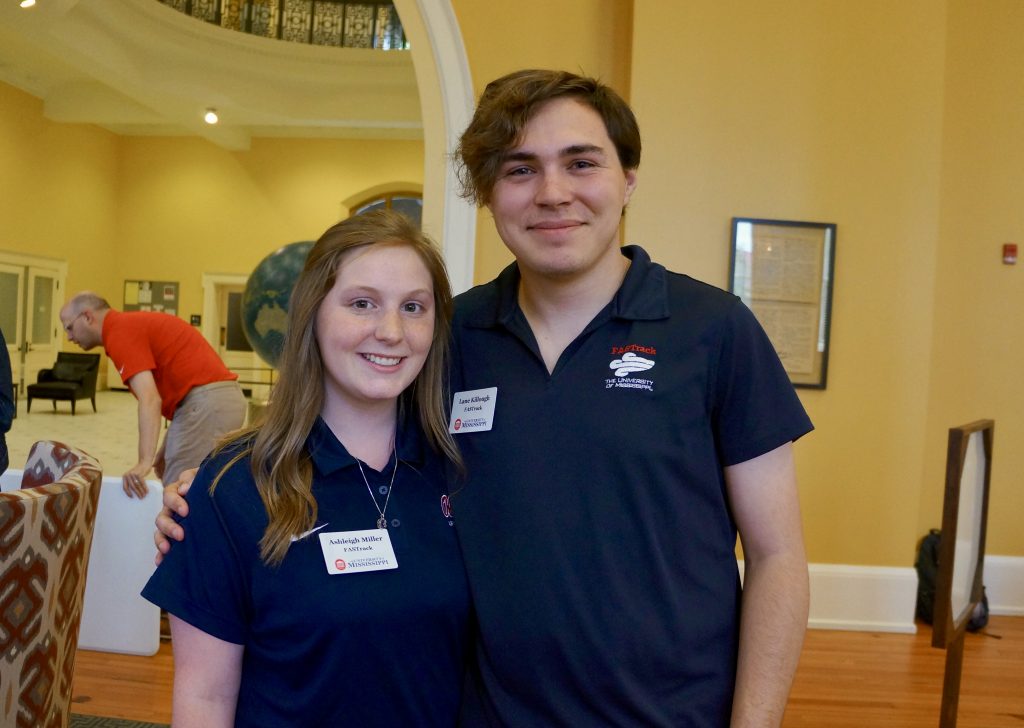 Thanks to our FASTrack Peer Coordinators,
Ashleigh Miller and Lane Killough,
with helping to honor our FASTrack graduates. Photo by Julie A. Glasco.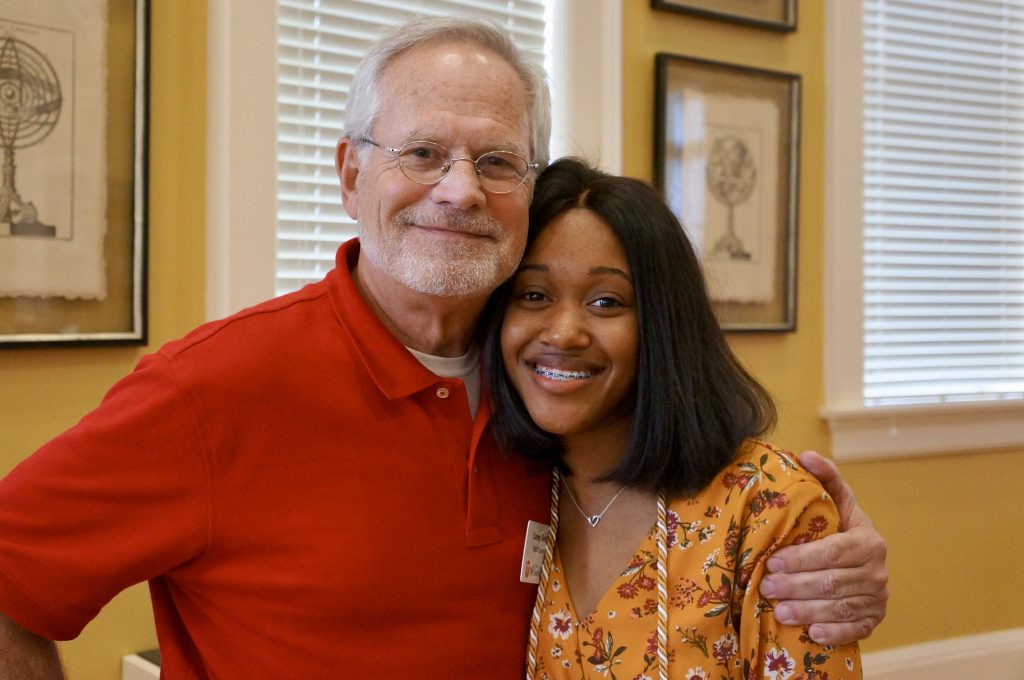 FASTrack students impact the lives of everyone around them including our staff.
Photo by Julie A. Glasco.
Foundations of Academic Success Track (FASTrack)
---
FASTrack Learning Community provides a strong foundation for academic success by easing student transitions into The University of Mississippi. We help first-year students build campus connections through linked classes and one-on-one mentoring with additional options such as our living-learning residence hall, co-curricular programs, and enhanced student leadership opportunities.