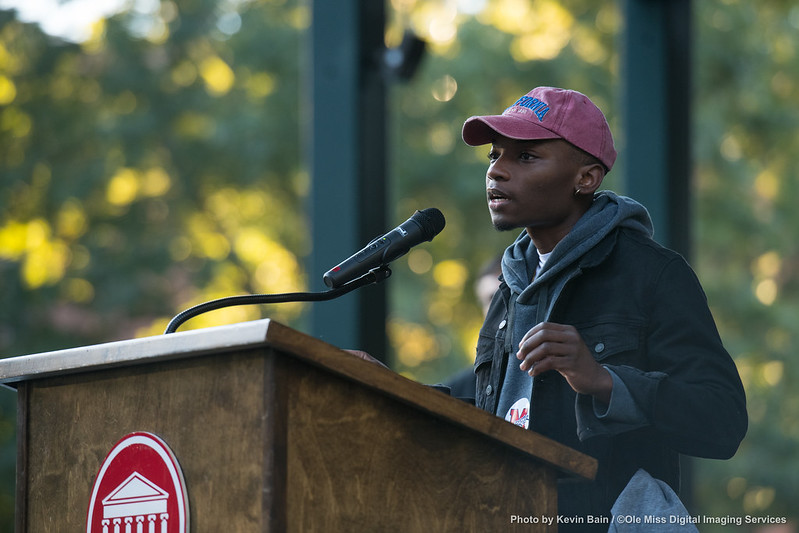 FASTrack Peer Coordinator, Curtis Hills, speaking at 2019 M Partner day in New Albany, MS.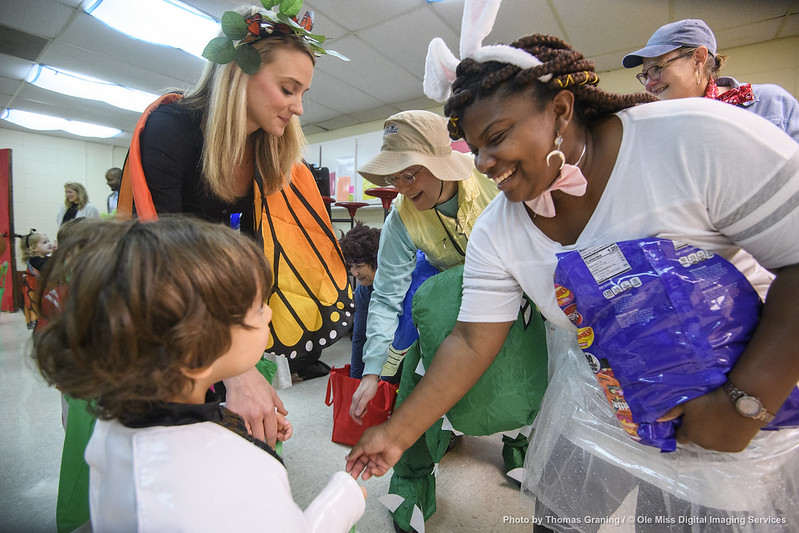 FASTrack GA, Nyterica Edget, handing out candy to Willie Price students on Halloween!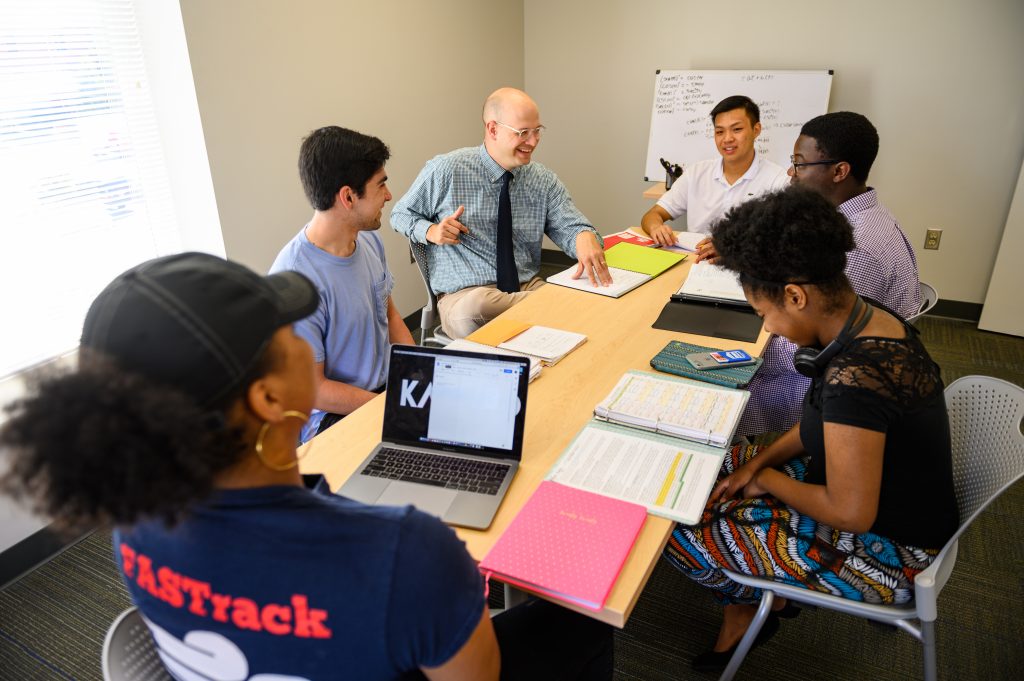 Grove scholars & FASTrack students discuss class topics with Academic Mentor, Gray Flora.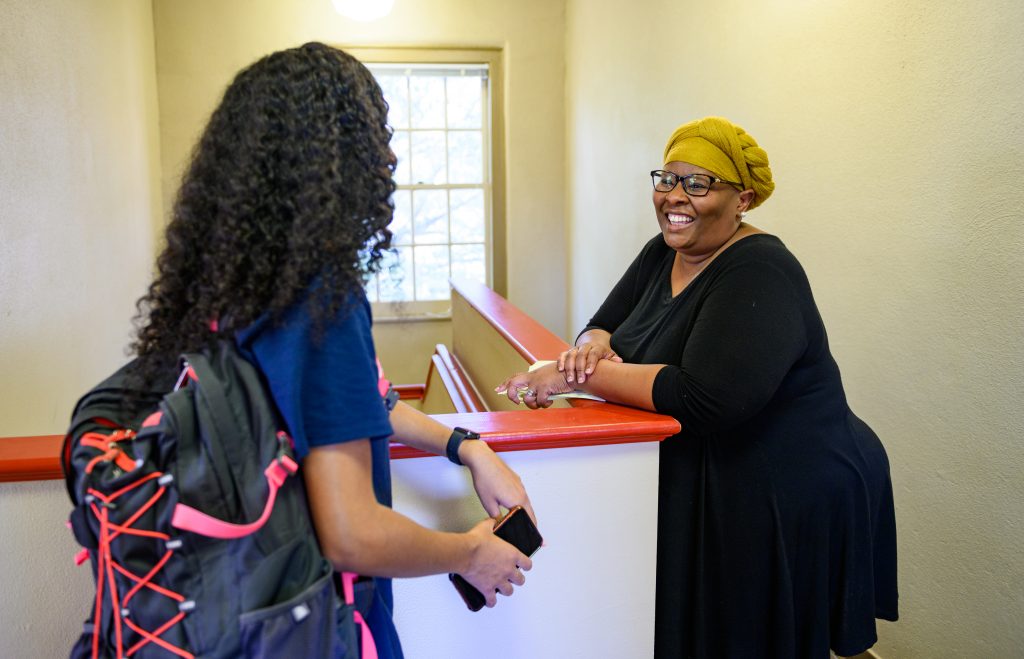 FASTrack Advisor, Jackie Certion, stopping to speak with student in hallway prior to class.

Foundations of Academic Success Track (FASTrack)
---
FASTrack Learning Community provides a strong foundation for academic success by easing student transitions into The University of Mississippi. We help first-year students build campus connections through linked classes and one-on-one mentoring with additional options such as our living-learning residence hall, co-curricular programs, and enhanced student leadership opportunities.
Announcements
---
Spring registration is open! To learn more about FASTrack Spring courses click the classes below.
FASTrack Spring 2020 courses –  EDHE 106  /  SPCH 102  /  WRIT 102
If you need assistance with course selection or registration issues, please contact Ms. Jackie Certion, Assistant Director for Enrollment. You can sign up for an appointment or email her directly: jcertion@olemiss.edu
---
FASTrack Friendsgiving Dinner
Please join us as we gather together to reconnect, enjoy food, and celebrate the spirit of the FASTrack community!
November 19th
4:00-5:00 pm
Bryant Hall Gallery
---