Living-Learning Community
When students choose to be a part of our optional FASTrack Living Learning Community they get additional interactions with academic mentors and advising staff, added social programs or community events, and access to our Mobile Writing Lab all within the comfort of their own contemporary residence hall, located just across the street from the main FASTrack office!
The FASTrack Living-Learning Community (LLC) provides a contemporary residential environment that fosters academic and social success for first-year students who are accepted into the FASTrack program. The FASTrack LLC is currently located in Burns Hall—an ideal location with easy access to The Rebel Market, J.D. Williams Library, the Residential Garage, and the Student Health Center—and requires no additional application beyond the general housing application. Living in the FASTrack LLC adds an additional layer of community to help FASTrack students succeed in their transition to college.
---
Through a variety of activities designed by FASTrack and student housing staff, students living in the FASTrack LLC will have the opportunity to:
Build strong relationships through positive first-year experiences in a common living environment.
Demonstrate knowledge of our campus and its many resources.
Maintain a healthy balance between academic and social pursuits.
Develop relationships with students, staff, and faculty that facilitate learning beyond the classroom.
Foster study groups and discussions regarding common class work, reading, and events.
Develop skills which help them to become engaged scholars and responsible citizens.
Become engaged in campus activities and community events.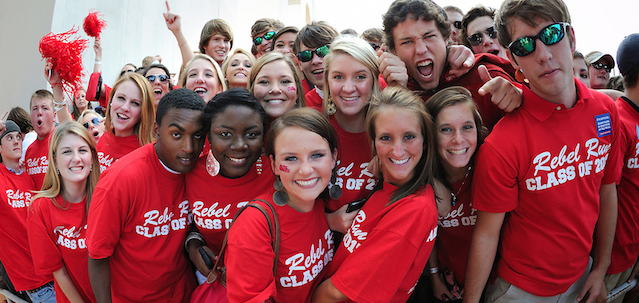 While not all members of FASTrack will live in the LLC, any FASTrack participant is eligible. Spaces will be available on a first-come, first served basis. Students can choose bed spaces in the LLC during room selection.
For more information regarding living in the FASTrack LLC, contact housing@olemiss.edu or (662) 915-7328.