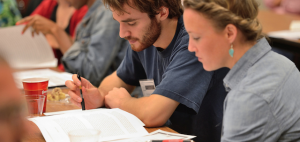 FASTrack students have consistently outperformed their peers. A control group created by the Office of Institutional Research and Assessment provides a valuable means of comparison. In the fall of 2010, 48.5% of FASTrackers earned a GPA above 3.0. Only 33.6% of students in the control group enjoyed this level of success. In the same semester, 29% of students in the control group earned a GPA of below 2.0, while only 16.3% of FASTrack students fell within this low GPA range.
Indeed, FASTrack students earned an average GPA of 2.72 versus the students in the control group, who earned an average GPA of 2.32.
It is important to note that FASTrack classes are not easier than other classes. On the contrary, our instructors have high expectations and offer our students the full challenge of college, even while providing extra support and encouragement.
What do parents say about FASTrack?
"FASTrack provides a safety net, and this program was one of the reasons why we looked at Ole Miss to begin with."
"My son was going to be in great jeopardy during his transition to university-level academic responsibilities and the requirement for greater self-discipline and priority setting. FASTrack has been invaluable, providing the structure that he needs as he grows into his new 'job.' His midterm grades were the best he has achieved since grammar school, and the confidence he is developing will help to carry him through the rest of his Ole Miss career."
"Whether the need is personal, academic or social, in good times, or difficult times, our student has a trustworthy source to help him navigate within the larger university setting."
What do students say about FASTrack?
"With FASTrack, the most helpful thing was getting to know the students I had all my classes with. It made it easier to get together study groups and helped having the support of other students who were going through the same things."
"FASTrack was a beneficial program that helped me ease into the large-school atmosphere. Some of my best friends came through connections in the FASTrack program. The class sizes and classes themselves were exceptional . . . I would recommend all incoming freshmen participate in the FASTrack program."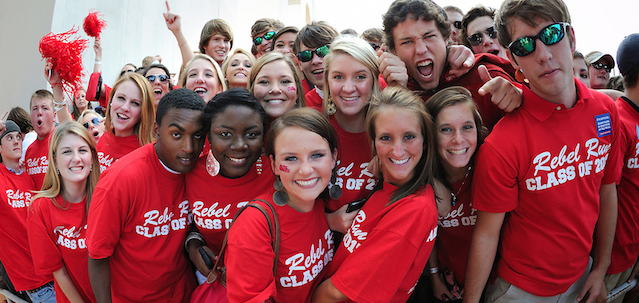 "My advice to an incoming freshman would be to join FASTrack, go to your classes, manage your time, and maintain a balance between fun and school."
"The FASTrack program was great. I made a lot of good friends and would definitely recommend it to any freshman. Having the same people in three classes was great because if you ever needed help or didn't know an assignment, you always had a classmate to ask. The classes chosen were great."
"It was nice having a small group of people with the same classes.  It allowed us to help each other by studying, reminding each other of deadlines, and keeping track of other assignments."