Check out FASTrack alumna and Associated Student Body President 2012-13 Kimbrely Dandridge! Kimbrely is the first female African-American student to be elected student body president at the University of Mississippi, and she started her freshman year as a FASTrack student.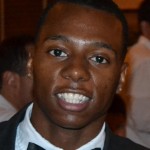 Read about FASTrack alumnus Lakeith Faulkner's internship experience in New York City. Lakeith served as a FASTrack Peer Mentor in 2012 and was recently accepted into the Sally McDonnell Barksdale Honors College. Congratulations, Lakeith!
FASTrack student Sarkis Lewis designs new FASTrack t-shirts.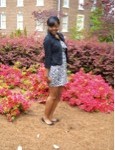 FASTrack students use their writing to make a positive impact on the world.
FASTrack student Charles McCrory receives honors at YoungArts 2012.