Meet Our Staff
Scroll down to find your FASTrack team member. Under their name, click on "Schedule an Appointment" to access their calendar and schedule a meeting.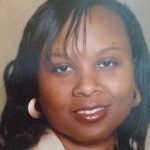 Arlanda Washington

Operations Coordinator II
309 George Hall
662-915-1448
awashin2@olemiss.edu
She is a native of Holly Springs, MS and now resides in Oxford, MS. Before joining the University of Mississippi with the McLean Institute in 2013, she served for 6 years as Secretary to the Division of Education at Rust College, in Holly Springs, MS. Arlanda holds an undergraduate degree in Business Administration/Child Care Management from Rust College.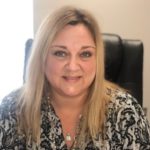 Brandee Bradley

Academic Advisor
314 George Hall
662-915-2006
bbradley3@olemiss.edu
Brandee is originally from Inverness, Mississippi and earned her B.A. in English from Delta State University and M.Ed. in Counselor Education from the University of Mississippi. Brandee is an experienced educator dedicated to helping students reach their potential. She is most passionate about being the number one fan of her three talented daughters.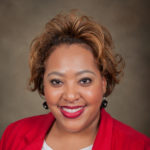 Corianna Newsom

Coordinator of Communications & Student Recruitment
316 George Hall
662-915-1568
ccnewsom@olemiss.edu
Corianna is an alum of the University of Mississippi completing her Masters of Arts in Higher Education and Student Personnel at the University of Mississippi in 2017. Prior to beginning a graduate degree, she attended the University of Mississippi for her undergraduate studies, as well, which she majored in Secondary Education with an emphasis in Social Studies and participated in many co-curricular and extracurricular activities during her tenure at UM. Prior to coming back to the University of Mississippi, Corianna Newsom was an Academic Advisor at the University of Alabama in Tuscaloosa, Alabama for first year undeclared students. She also was an instructor of a university compass course for 3 years at UA, which she truly enjoyed acclimating first year students to the campus, enhancing their academic skills, and helping them begin their exploration of the career and major that is best suited for them. She really enjoys traveling, spending time with her family, volunteering and helping students who have been marginalized and underserved.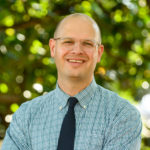 Dr. Gray Flora
Senior Academic Mentor / Grove Scholars Program Director
100-A George Hall
662-915-3410
gray@olemiss.edu
Gray grew up in Macon, Mississippi, and graduated from UM. Prior to returning to Oxford in the summer of 2015, he lived in Charlottesville, VA, Nashville, and Boston. He loves education policy, hip hop, reading, the NBA, Whit Stillman movies, and sitcoms from the 80s and 90s. Gray also directs the Grove Scholars program.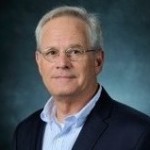 Camp Best

Academic Mentor
313 George Hall
662-915-2592
ncbest1@olemiss.edu
Camp is keenly interested in meditation, mindfulness and other contemplative practices and has received extensive training in Mindfulness Based Stress Reduction from the Oasis Institute/Center for Mindfulness at the University of Massachusetts Medical Center. Camp loves Ole Miss sports and is also the proud "Pops" of three grandchildren, Campbell, Yates, and Savannah, who live with their parents in Madison.
Interim Director & Academic Mentor
312 George Hall
662-915-1922
sawilkin@olemiss.edu
Before becoming an academic mentor in the FASTrack program, Suzanne volunteered with local charities Interfaith Compassion Ministry and Doors of Hope Transition Ministries. When not mentoring or volunteering, she enjoys spending time with her family and cooking Italian food.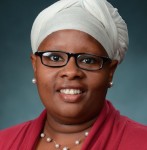 In Memory of Ms. Jackie Certion
As Assistant Director for the FASTrack program, Jackie served as the primary guidance for the students' academic path. As a member of the FASTrack team, she understood and knew the importance of being a major support system for each student. "My willingness to GIVE coupled with their desire to LEARN has become my daily motivation."