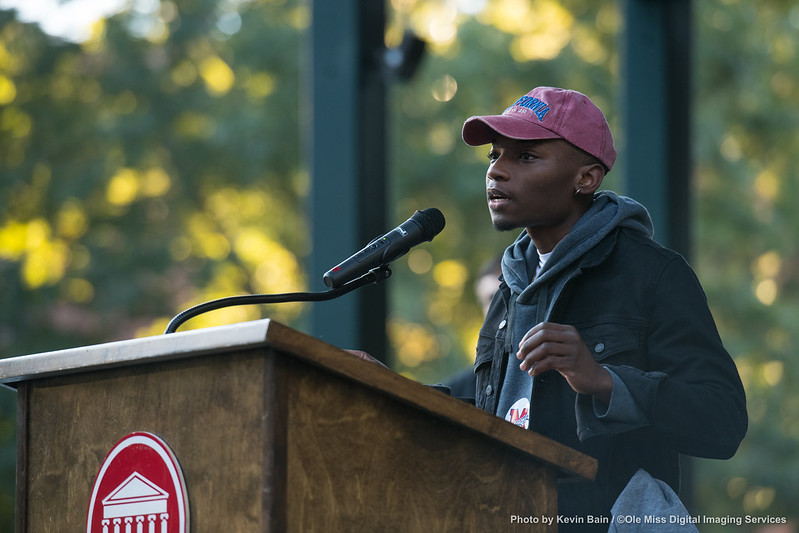 FASTrack Peer Coordinator, Curtis Hills, speaking at 2019 M Partner day in New Albany, MS.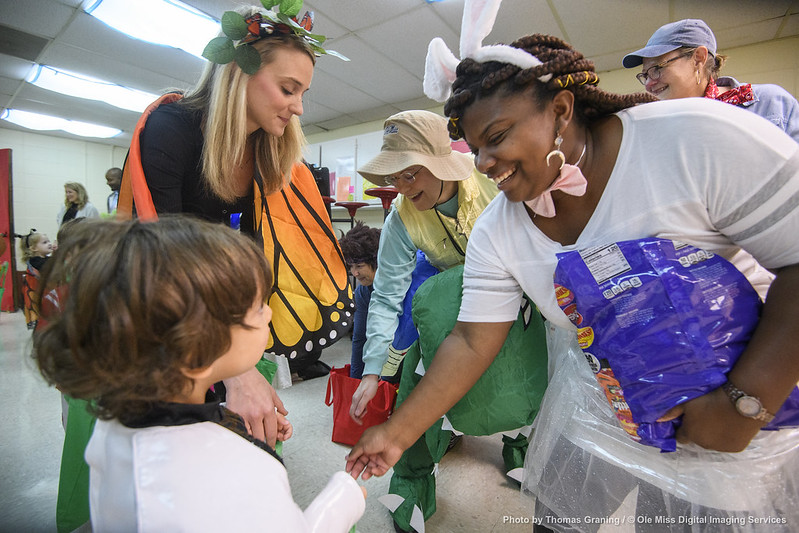 FASTrack GA, Nyterica Edget, handing out candy to Willie Price students on Halloween!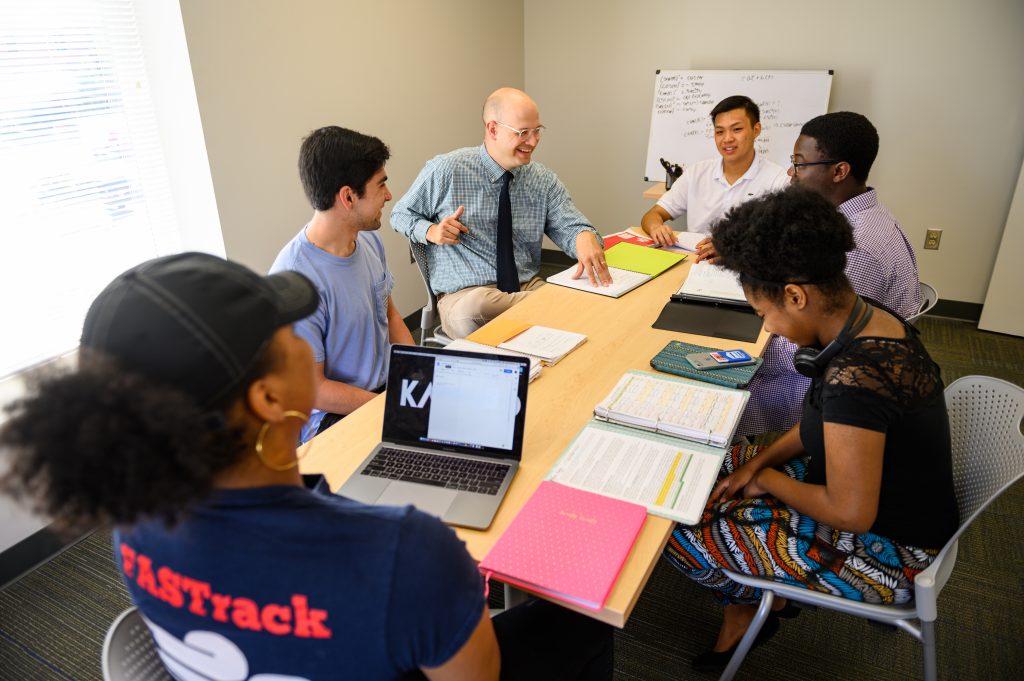 Grove scholars & FASTrack students discuss class topics with Academic Mentor, Gray Flora.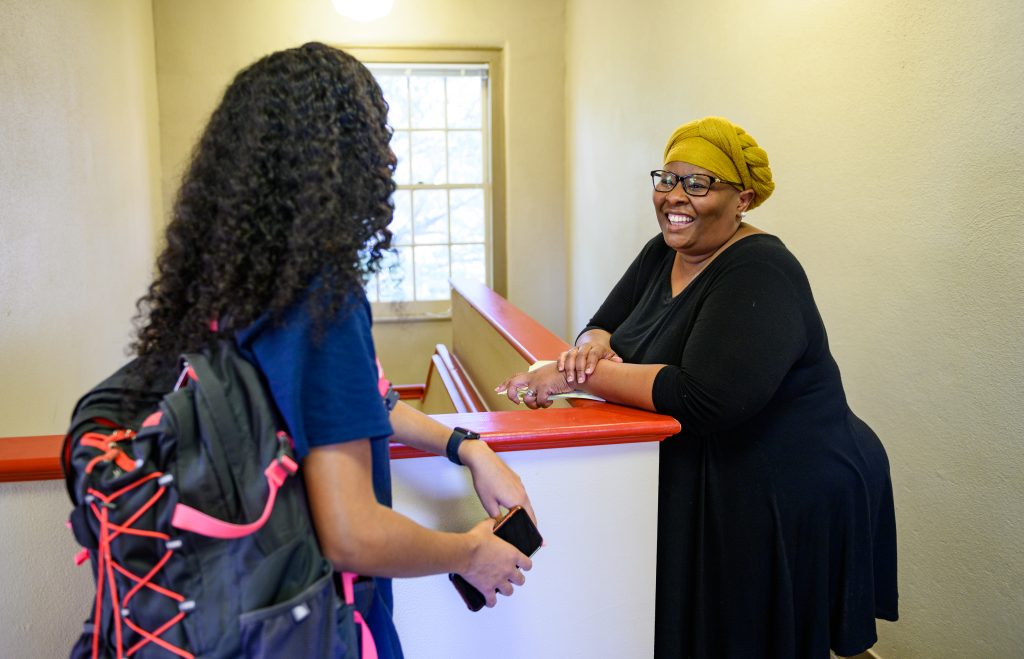 FASTrack Advisor, Jackie Certion, stopping to speak with student in hallway prior to class.

Foundations of Academic Success Track (FASTrack)
---
FASTrack Learning Community provides a strong foundation for academic success by easing student transitions into The University of Mississippi. We help first-year students build campus connections through linked classes and one-on-one mentoring with additional options such as our living-learning residence hall, co-curricular programs, and enhanced student leadership opportunities.
Announcements
---
COVID-19 Information
FASTrack is following instructions from the University of Mississippi regarding COVID-19. We are working to send out additional information to our FASTrack community. Please continue to monitor your student email account for further details. You can also view COVID-19 Update provided by the Office of the Provost for more updates. Please remember, all previously scheduled FASTrack programs, events, and interviews are postponed until further notice.
---
FASTrack Applications
FASTrack's Fall 2020 applications are officially open!
We still have limited space available. The priority application deadline was April 30th.
Click the link below to learn more!