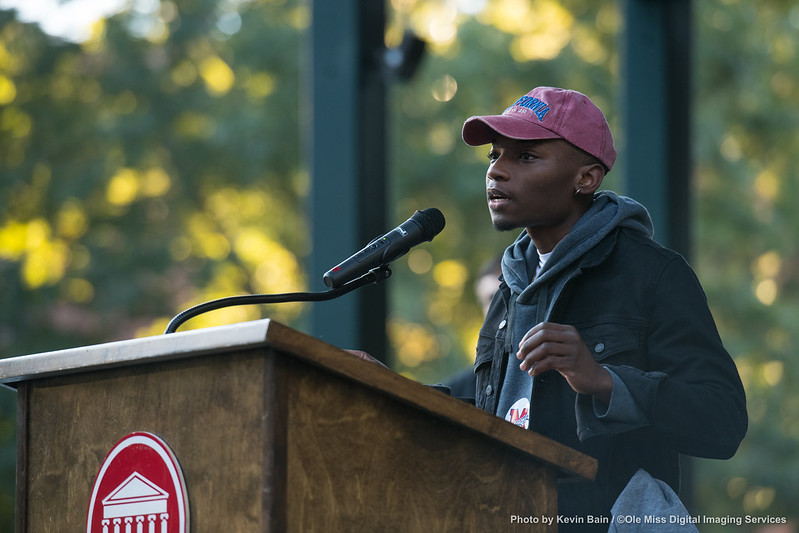 FASTrack Peer Coordinator, Curtis Hills, speaking at 2019 M Partner day in New Albany, MS.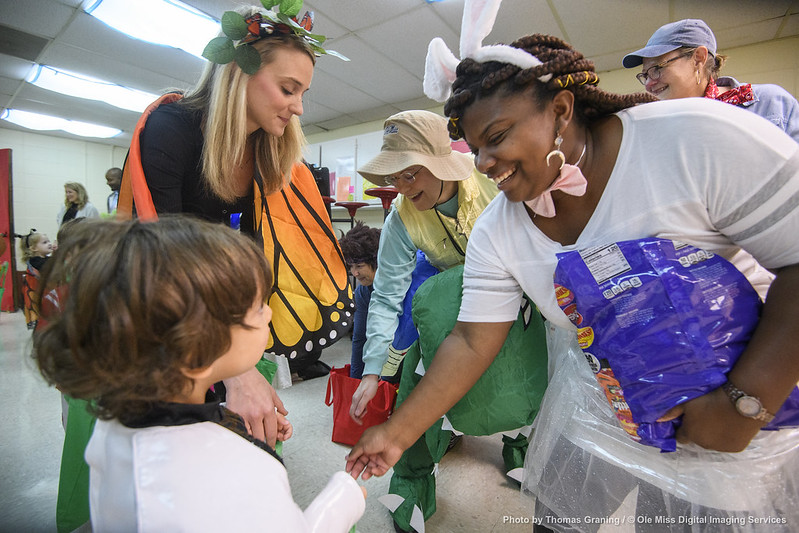 FASTrack GA, Nyterica Edget, handing out candy to Willie Price students on Halloween!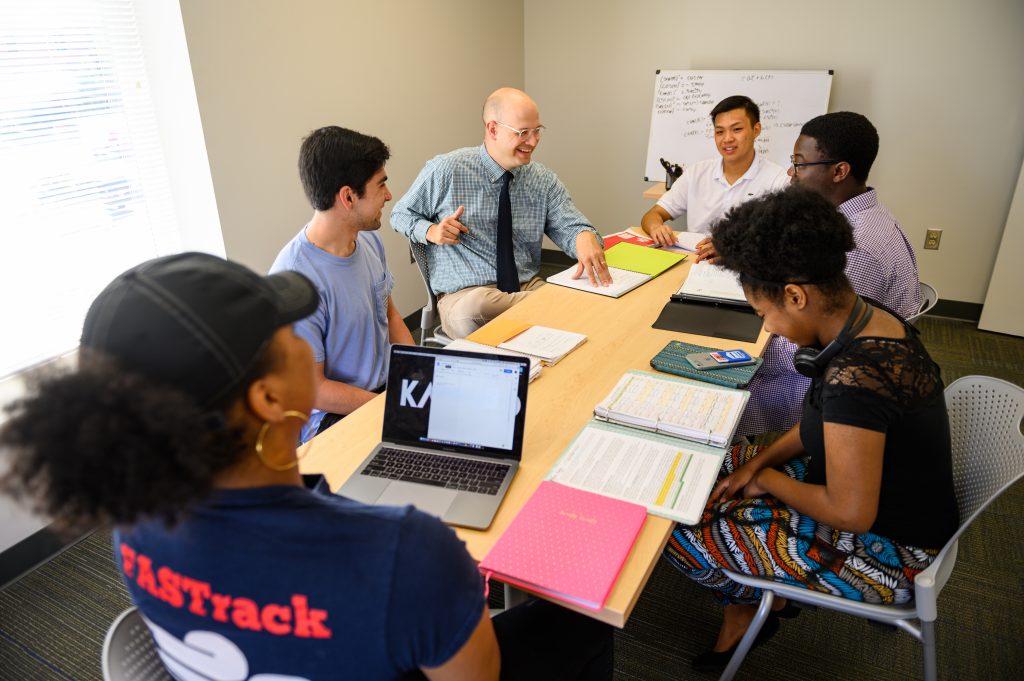 Grove scholars & FASTrack students discuss class topics with Academic Mentor, Gray Flora.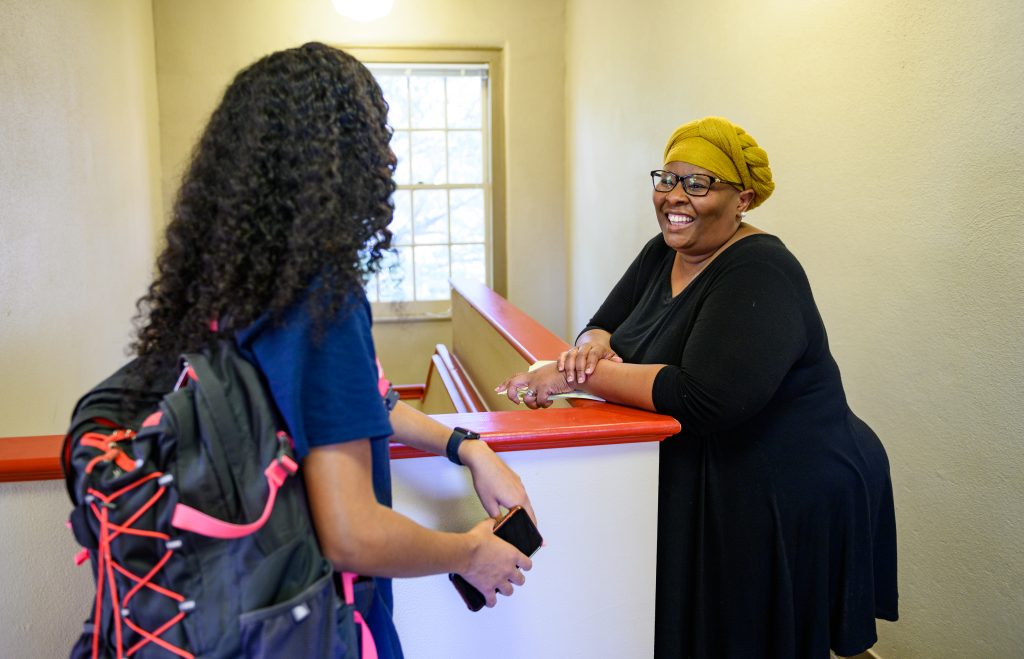 FASTrack Advisor, Jackie Certion, stopping to speak with student in hallway prior to class.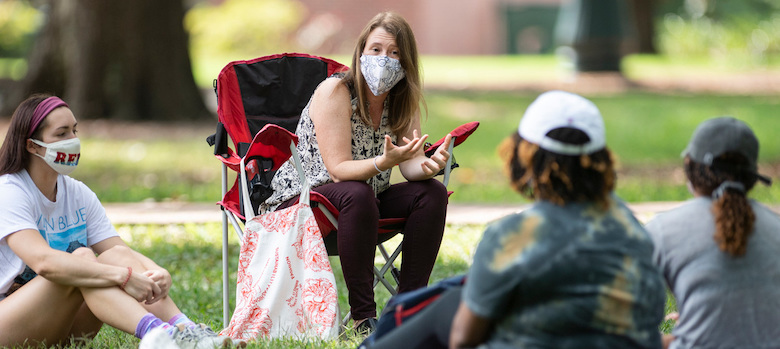 FASTrack Peer Leader Jordan Jones (left) and Instructor Wendy Pfrenger talk with FASTrack EDHE 105 students.

Foundations of Academic Success Track (FASTrack)
---
FASTrack Learning Community provides a strong foundation for academic success by easing student transitions into The University of Mississippi. We help first-year students build campus connections through linked classes and one-on-one mentoring with additional options such as our living-learning residence hall, co-curricular programs, and student leadership opportunities.
Announcements
---
Dear FASTrack Community,
We hope that you and your families are well during this extraordinary time. Please know that our FASTrack staff, faculty, and peer mentors offer a network of support, especially for students who are uncertain about their academic career during these challenging times. Know that we are here for you! Our academic mentors and advisors can help you navigate this new way of learning and living. Visit our Meet our Staff page to schedule an appointment. We are available to meet virtually or in person; we will help you continue connecting with our campus community. The University of Mississippi takes its commitment to you very seriously. As we navigate this new and different world together, know that you are supported every step of the way!
Please visit our Newsletter & Events  page or follow our Instagram @fastrackum for fun activities and programs this semester.
---
COVID-19 Updates
FASTrack follows the University of Mississippi guidelines regarding COVID-19.  Please continue to monitor your student email account for further details. Frequently review COVID-19 Information and select Students for more updates.
---
Class of 2021: FASTrack Applications
FASTrack's Fall 2021 applications are officially open!
Click the link below to learn more!