Alumni
Check out FASTrack alumna and Associated Student Body President 2012-13 Kimbrely Dandridge! Kimbrely is the first female African-American student to be elected student body president at the University of Mississippi, and she started her freshman year as a FASTrack student.
"FASTrack has helped me make a successful transition from high school to college because I learned how to build great relationships with my peers and professors. I also became aware of the resources this program offers and took advantage of them; I became more informed about Ole Miss and actively participated in events like The Big Event and RebelTHON. FASTrack helped me stay on top of my grades and led me to join honor organizations such as Gamma Beta Phi and Lambda Sigma." — Julianne Ranis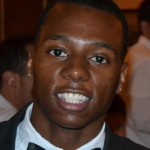 Read about FASTrack alumnus Lakeith Faulkner's internship experience in New York City. Lakeith served as a FASTrack Peer Mentor in 2012 and was recently accepted into the Sally McDonnell Barksdale Honors College. Congratulations, Lakeith!
"As a student at the University of Mississippi the journey has been very challenging but also very rewarding. Being a part of organizations such as FASTrack has truly helped me improve academically as well as provide the tools to become a leader on our campus. I will graduate with a degree from the University of Mississippi but I will never graduate from Ole Miss." — Mardarius Thomas
"FASTrack over the past three years has given me life long friends, a close knit academic and supportive community and opportunities to build important leadership qualities. I can't imagine my four years at Ole Miss if I hadn't been been apart of FASTrack!" — Mary Elizabeth Moore